Code: 33103
Blato 1902 Virgin Olive Oil, 1l
Blato 1902, 1.0l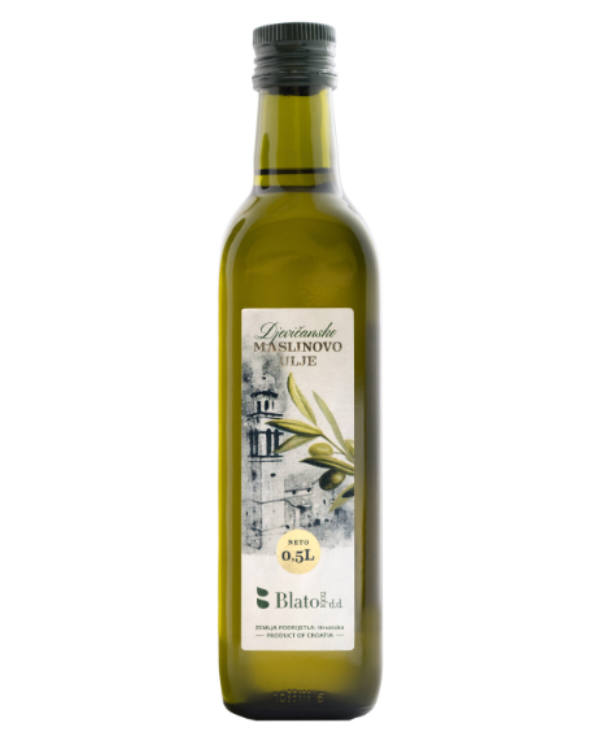 Product Rating
This product is not rated yet. Products can be rated by registrated users.
Webshop Gligora offers you the following benefits:
Delivery
For amounts over € (NaN kn) delivery is free of charge for orders on the territory of Croatia.
For amounts over € (NaN kn) delivery is free of charge for orders in Europe (zones 1, 2, 3 and 4).
Due to the high temperatures, in the period from 7.6 to 15.9., we send shipments with perishable goods in a thermal box, which is charged 7.70 € (58,00 kn)
Delivery Time
Croatia: 3 - 5 working days
Secure purchase
Credit cards (MasterCard® and Maestro®, Visa, Discover and Diners one-off)
Via online service PayPal
Product description
Virgin olive oil from the island of Korčula.
The olive defines the belt of the Mediterranean where it is an irreplaceable agricultural crop, especially on the islands, for the cultivation of which there are the most favorable living conditions in this area. On the slopes of the western part of the island of Korčula, with passion and hard work, autochthonous varieties of swallow, drobnica and oblica olives are grown, the ideal ratio of which provides a highly valuable raw material for the production of virgin olive oil.

It is used in specialties of Mediterranean cuisine and for all kinds of vegetable salads.